When it comes to grilled, the first thing that strikes everyone is the barbecue. Since the smoky flavor and roasted nature added more taste to the food, many countries adopted this style of cooking and the concept of barbecuing has become popular worldwide.
There are many restaurants around the world most famous, serving barbecue items starting from grilled steaks to home-made burgers with their best taste and flavor. For instance, when you see the Tweets de Don Barbacoa, you can see what is more special with their restaurant.
Let us see some of the most prominent restaurants that serves the best barbecues
Best Barbecue Restaurants around the world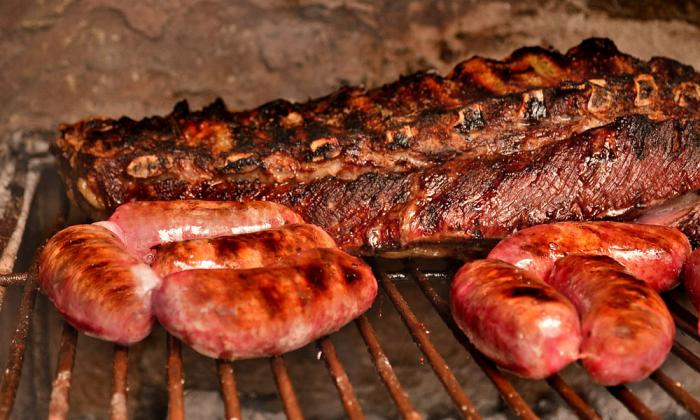 In the best barbecue restaurants, the cooking method takes various forms. For example when you sit in the elegant Le Cabrera restaurant in Buenos Aires for charcoal filled New York Strip, the food speaks for itself. It is one of the best food, you will ever have in Argentina. Another good example is the Don Barbacoa in Mexico City, you could have never tasted such barbecue meats in your lifetime. From the Tweets de Don Barbacoa, you can see that everything is at the best with this restaurant.
When you want to relish the finest grilling, you cannot obtain the perfect taste unless you end up with the best restaurants serving the sizzling meal with a cultural insight
Whole hogs, seasoned with electrifying mixtures and roasted on a firewood only at Ibu Oka, Ubud, Bali, Indonesia
Get the best smoked meats over slow-smoldering white oak with Oklahoma Joe Barbecue restaurant in Kansas City.
Most of the world grills on a gridiron come from Fogo de Chao, Brazil
In Uruguay, no part of animal escapes from hard fire. Among the many, grilled lamb intestines tastes the best at Mercado del Puerto.
Closing Thoughts
If you are smoked meat lover, then you not miss trying at one of the each places listed above!